Improve Your Reporting Skills
eScan Academy is a premium online radiology course platform and continuing education resource for radiologists and nuclear medicine specialists. At eScan Academy, we're dedicated to empowering radiologists with top-notch online courses such as Nuclear Medicine Technology, PET-CT courses and many more to enhance expertise, tackle diverse cases, and foster confident and efficient reading. Elevate your skills and join us in becoming a more accurate and proficient reader today!
Earn more than 150 AMA PRA Category 1 Credits™ or European CME Credits (ECMEC®)
​
More than 150 accredited and interactive online courses
​
Thousands of peer-reviewed cases hand-picked by experienced specialists
​
The most authentic training experience - based on real DICOM images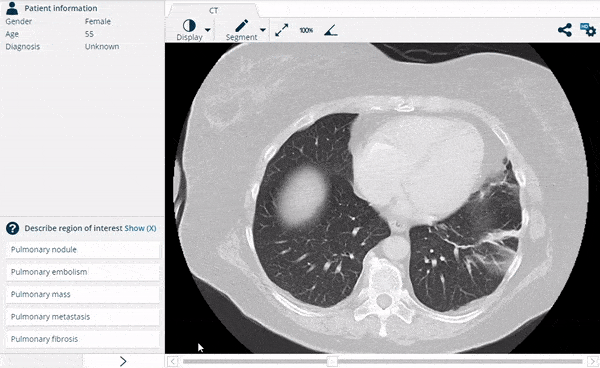 See anyone you know? These authors have carefully built eScan Academy.
Lars Edenbrandt (Gothenburg, Sweden)
Lars ​Edenbrandt is Professor in Nuclear Medicine at Gothenburg University, Sweden. He has extensive experience in clinical research and has worked in the field of computer-analysis of diagnostic images for more than 25 years.
He has published more than 100 papers in peer reviewed scientific journals and been the main tutor to six Ph.D. students. He has enriched eScan Academy with courses on bone scintigraphy, myocardial perfusion scintigraphy, lung scintigraphy and more.
eScan Academy is accredited by the EACCME with 150+ CME credits. Through a mutual recognition procedure, European CME Credits (ECMEC®) can be transferred to AMA PRA Category 1 Credits™.
For a nominal investment of just $79, eScan Academy opens the doors to a world of opportunities for professional growth. Our platform offers the best possible choice for improving your reporting abilities, making you a more precise, confident, and effective reader. By honing your diagnostic skills through our peer-reviewed cases and real-life scenarios, you can deliver precise diagnoses, ensuring optimal patient outcomes.
At eScan Academy, we are deeply committed to empowering radiologists like you with the knowledge and abilities required to excel in your field. Our platform is meticulously crafted to provide you with top-notch educational tools, allowing you to stay ahead in the dynamic world of radiography and make a significant impact in patient care.
eScan Academy is the top resource for professional development in radiography, whether you want to increase your skill set, obtain CME credits, or improve your reporting abilities. For a more fulfilling and prosperous job, use the top-notch educational tools and the best online radiology courses provided by eScan Academy.
We at eScan Academy are dedicated to giving radiologists the knowledge and abilities they need to be the best in their field. For just $79, our platform gives you the best possible choice to improve your reporting abilities and make you a more precise, certain, and effective reader.
Comprehensive Continuing Education
We understand the importance of continuing education in the ever-growing field of radiology. With more than 150 accredited and interactive online courses, the eScan Academy offers comprehensive continuing education in various aspects of radiology. Also, we have eScan Academy blogs to provide you information about very essential insights and informations for medical students. Whether you are looking to deepen your skills in an area or stay abreast of the latest developments, our course offerings meet your professional development needs
Unparalleled Case Studies
Peer-reviewed content forms the backbone of our educational approach at eScan Academy. Our experienced team of experts carefully selects thousands of real-world cases, allowing you to analyze situations and apply your skills in practical situations. By participating in these cases, you can enhance your diagnostic skills and gain valuable insight into complex medical conditions.
Authentic Training Experience
eScan Academy's training method is based on the use of real DICOM images. Unlike simulated cases, our platform offers an authentic training experience that is more reflective of the complexities and nuances of real clinical practice. By working with real patient data, you can refine your diagnostic accuracy and gain a deeper understanding of radiological findings.
Accredited for Your Continuing Education Needs
The eScan Course is accredited by the European Accreditation Council for Continuing Medical Education (EACCME), offering over 150 CME credits. Additionally, through the process of mutual recognition, European CME Credits (ECMEC®) earned through our platform can be transferred to AMA PRA Category 1 Credits™, providing a seamless and recognized process internationally for your business development.